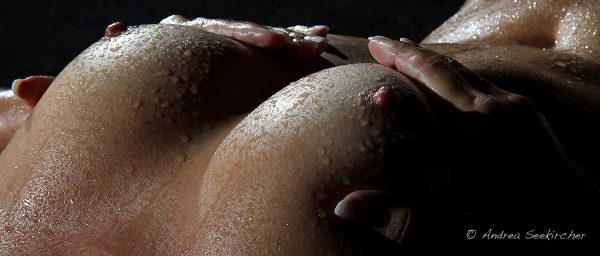 Naaktfotografie in Duitsland – Naaktfotograaf Andrea Seekircher, bekent van televisie in duitsland.
Ik schreef deze Tekst met Google translate, dus de Vertaling kan worden fouten.
Bent u op zoek naar een fotograaf voor Naaktfoto ' s in Duitsland?
Düsseldorf is niet zo ver van Nederland. En in 40217 Düsseldorf-Bilk van de televisie bekende en sympathieke fotograaf Andrea Seekircher heeft uw speciale foto-Studio, dus geen 2. Tijd.
Naakten zijn iets intiem en persoonlijk. Want de vrouw is op zoek naar heel zorgvuldig om te zien wie je bent. En veel klanten die een shoot voor de eerste Keer, zou het meer onbevangen in het bijzijn van een fotograaf Naakt poseren wanneer in de voorkant van een mannelijke collega.
Dit is waarschijnlijk de reden waarom zo veel klanten komen ook uit nederland, en zelfs Zwitserland voor een fotoshoot Andrea Seekircher aangekomen. De fotograaf heeft meer dan 20 jaar ervaring op het gebied van het Naakt, en gefotografeerd, met een totaal passie, wat je voelt. Esthetisch Naakt met licht en schaduwen hier in een ontspannen sfeer in het chique Studio met veel chique meubilair.
Mooie Naakt foto ' s zijn hier gemaakt door de kunstenaar vrouw tot vrouw is zeer esthetisch en artistiek. Shadow games en lichaam landschappen is de specialiteit van het Naakt Gravin zijn hier. Deze Naakten verhogen van uw gevoel van eigenwaarde en laat ze in een geheel nieuw licht. Uw "probleem gebieden" worden verborgen van de casual fotograaf vakkundig en in de "schaduw".
Naakt foto ' s met waterdruppels op de huid echt goed doen als een grote Poster, canvas of acryl op de muur.
Verras uw Partner met esthetische Naakten. Je wilt aan kruid omhoog uw relatie en uw Partner vergeet niet dat u slechts een deel van het team en de moeder van zijn kinderen? Het dagelijks leven, Werk, kinderen en de dagelijkse kleding kan vaak vergeten dat er nog andere kanten aan u…
mehr Infos
Super mooie Naakten van vrouw tot vrouw
Zelfs als je nog nooit gedaan een erotische Naakt shoot met Naakten, de fotograaf Andrea Seekircher in uw edele kroon Studio veel mogelijkheden om loll op de grote meubels en een bed.De fotograaf geeft u voor uw Naakten bij het Fotograferen van instructies voor het nieuwe poses en werken met hen samen te ontwikkelen ideeën voor uw Naakten. Voor mooie Nude fotografie zijn erg goed:Sieraden, zoals, bijvoorbeeld, een lange parelketting, bracht bloemen, rozenblaadjes, kanten slipje, veren, bloem, schuim, of gewoon in het shirt van je partner, met een hoed, stropdas, alleen in een hoed, sjaal, gebreide sokken, gewoon in tuinbroek kijkt, bh en ruffle rok. Uw creativiteit kent geen grenzen.
Gun jezelf ook die Naakt foto ' s, ze zal wel zeker van zijn dat uw zelfvertrouwen. Zelfs als je niet denkt dat naakt foto ' s zijn mogelijk met hen, zodat ze verrassen de fotograaf met de resultaten van de foto-shoots.
Erotische Paarefotos im Fotostudio…
Pin up / Vintage / Retro Fotoshooting…
Fifty Shades of Grey Fotoshooting…